---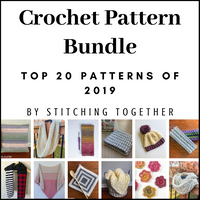 Sale
Always a delight!
I love these patterns because they are versatile, timeless, and just great! 😄
Super pattern resources
Excellent pattern bundle! You get your moneys worth.
Bundle includes a large assortment of various crochet pattern from pot holders, to hats, to blankets, etc.
I would recommend this bundle to anyone wishing to add to their pattern archives.